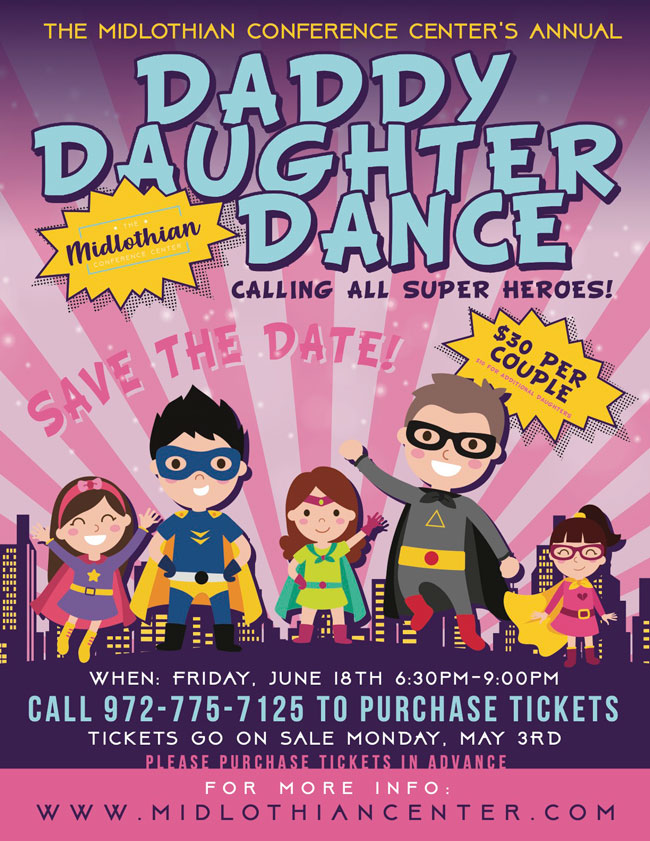 Join us Friday, June 18th at 6:30pm-9:30pm for a Super Heroes themed Daddy Daughter Dance.
Enjoy dinner, a printed professional photo, dancing, and more!
Tickets go on sale May 3rd and can be purchased by calling the Midlothian Conference Center, 972-775-7125, or coming in during normal business hours Monday-Friday 8am-5pm.
Tickets are $30 per couple, $10 for additional daughters.
All dads and daughters must be pre-registered, no tickets will be sold at the door. Tickets typically sell out, so please purchase in a timely manner.