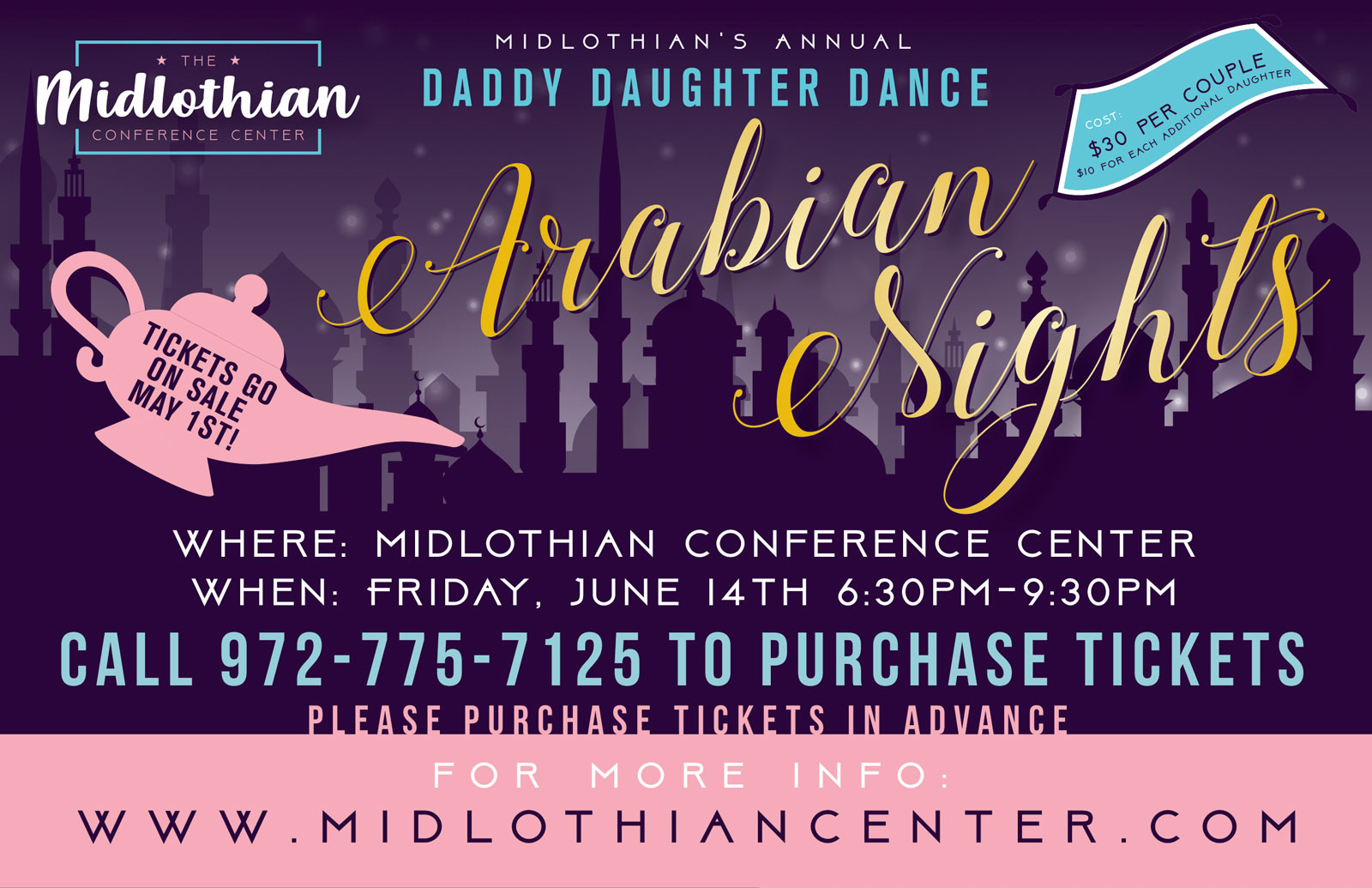 Join us Friday, June 14th at 6:30pm-9:30pm for a magical Arabian Nights themed Daddy Daughter Dance. This year will feature flying carpets, magic genies, and The Arabian Princess will join us!
Enjoy dinner, a printed professional photo, dancing, and a fun princess experience!
Tickets go on sale May 1st and can be purchased by calling the Midlothian Conference Center, 972-775-7125, or coming in during normal business hours Monday-Friday 8am-5pm and Saturday 8am-4pm.
Tickets are $30 per couple, $10 for additional daughters.
All dads and daughters must be pre-registered, no tickets will be sold at the door. Tickets typically sell out, so please purchase in a timely manner.
Dress Code
There is no dress code, you and your princess may wear whatever you wish. Many girls dress according to the theme.
Age
No age limits, all are welcome with a ticket. The event is best suited for ages 2-14.
Food
Dinner will include an entrée, sides, bread/salad, lemonade, water, and dessert.